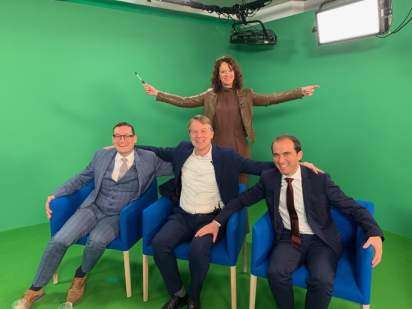 News
The Basque Hydrogen Corridor takes part in a workshop coorganised by the European Commission on the challenges facing the EU in rolling out hydrogen valleys and their economic development on a regional level.
Iñigo Ansola, General Manager of the Basque Energy Agency (EVE), has travelled to Brussels in representation of the Basque Hydrogen Corridor to take part in a workshop to discuss the opportunities and challenges for the EU in rolling out the hydrogen valleys designed to boost the hydrogen economy on a local level. The event was attended by representatives from industry and public and financial institutions.
The Basque Energy Agency approaches the issue as part of the RePowerEU Action Plan, which was awarded an additional 200 million euros to double the number of hydrogen valleys in the EU by 2025.
At the event, the EC representative took stock of the challenges and opportunities and the current state of technologies across the hydrogen value chain. With respect to the Basque Country, Iñigo Ansola explained that the goal of the Basque Hydrogen Corridor (BH2C) is to create a hydrogen ecosystem, underpinned by public-private cooperation, for projects across the entire value chain of this key fuel for decarbonisation.