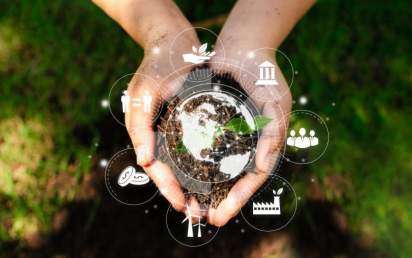 News
SENER is one of four Spanish companies selected by the European Commission to develop hydrogen projects
The engineering and technology group SENER is one of four Spanish companies selected to develop "important projects of common European interest" in the hydrogen sector.
The European Commission has announced the approval, in accordance with EU state aid rules, of an Important Project of Common European Interest ("IPCEI") to support research and innovation, as well as industrial deployment, in the hydrogen technology value chain. The project, known as "IPCEI Hy2Tech", is backed by industry in fifteen EU Member States: Austria, Belgium, Czech Republic, Denmark, Estonia, Finland, France, Germany, Greece, Italy, the Netherlands, Poland, Portugal, Slovakia and Spain.
Under this IPCEI Hy2Tech project, the member states have committed to contributing up to 5.4 billion euros in public funding, which is expected to trigger a further 8.8 billion euros in private investment. With this funding, 35 companies have been selected to develop 41 projects across the entire hydrogen technology value chain, from production, fuel cells, storage, transport and distribution, to end-user applications, particularly in the field of mobility.
SENER has been chosen for its project for the manufacture and technological development of new generation electrolysers. This project includes the electrolyser plant as well as R&D projects in collaboration with European and Spanish technology centres, and initiatives within the framework of the Basque Hydrogen Corridor. The IPCEI Hy2Tech programme will finance the R&D and industrial deployment activities. SENER expects this project to create at least 300 direct jobs, as well as a further 500 indirect jobs, as it develops the supply chain with local companies.
In the words of Telmo Chávarri, Director of Hydrogen Development and Investment at SENER Renewable Investments: "We are proud to be one of four Spanish companies, and 35 European companies, selected by the European Commission in the IPCEI Hy2Tech, as it confirms that we are continuing to move in the right direction in the development of hydrogen technology. Our commitment to innovation and sustainability is solid in all our projects. Thanks to this financial boost, we hope to cement our position as technology leaders in the new and promising field of hydrogen technology.
As part of the process of selecting the different industrial proposals, one of the criteria of the Commission has been that the projects to be funded develop technologies and processes that go beyond what the market currently offers, enabling major improvements in performance, safety, environmental impact and cost efficiency. Likewise, the beneficiary companies undertake to pool the results of the project with the scientific community and with European industry as a whole, beyond the companies and countries that form part of the IPCEI.
In the words of the European Commission, IPCEI Hy2Tech "contributes to a common goal by supporting a key strategic value chain for the future of Europe, as well as the objectives of key EU policy initiatives such as the Green Deal, the EU Hydrogen Strategy and REPowerEU".
Link: SENER is one of four Spanish companies selected by the European Commission to develop hydrogen projects (group.sener)